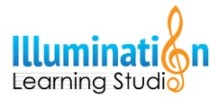 Themed adventure camps at three locations! Whether you need one week over the summer, a month, or the whole summer, our camps are designed to be fun and educational for kids while convenient and affordable for parents. Camps offer summer-time themed, outdoor activities, and also serve to keep the learning momentum alive while school?s out.?Each themed adventure camp includes field-trips, lots of daily?play time outside, weekly visits to play in the water either at the beach or the spray park. Check out camp offerings here.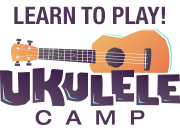 We will learn the names of the strings, how to play chords, and how to strum to our favorite songs. We?ll even write music together then show it off to your parents at the end of the week.
Schedule
*need at least 5 kids to open a camp (Minimum age is 6 years old).
July 10-14
July 17-21
July 31- Aug 4
Aug 14-18
Aug 28-Sep 1
Monday-Friday 10 a.m. ? 12 p.m.
Cost $175 (Ukulele included )
Group lesson & fun each day
Hosted at Green Lake Presbyterian Church
Get directions.
To register Click Here
Registration is limited to 10 kids per session.
Register at jonnyakamu.com/camps
Whittier Kids Summer Camps @ Whittier Elementary
1320 NW 75th Street
Seattle, WA 98117
(206) 782-2508
Register online: phinneycenter.org/whittierkids
Join us for a summer full of engaging weekly themes, activities, and field trips! Learn new skills, explore new friendships, and provide your child a chance to grow and learn in a safe, fun environment. Our camps are open to all kids entering Kindergarten – 5th grade. Everyone is welcome!
Camp hours are from 9-3 p.m. with optional a.m./p.m. care available: AM care 6:45 a.m.-9 a.m.; PM care 3 p.m.-6 p.m.
Summer Camp Sessions:
Week 1, June 27-30: Hello Summer
Week 2, July 3, 5-7: Around the World in 4 days
Week 3, July 10-14: Kids in the Kitchen
Week 4, July 17-21: It's A Thingamajig
Week 5, July 24-28: Movin' and Groovin'
Week 6, July 31-Aug 4: The Art of the Matter
Week 7, Aug 7-11: It's a Jungle Out There
Week 8, Aug 14-18: Intergalactic Exploration
Week 9, Aug 21-25: Once Upon a Time
Week 10, Aug 28-31: Go, go, go in the H20
Questions? Email whittierkids@phinneycenter.org
Corinthian Yacht Club of Seattle
7755 Seaview Ave. NW, Pier V
206‐789‐1919; www.cycseattle.org
Sail Camp classes, ages 8-13.
Beginner Opti ‐ Starting to Sail!
Intermediate Opti ‐ Developing the Basics – Prerequisite: Youth Beginner (or equivalent)
Opti Racing- Prerequisite: Youth Intermediate (or equivalent)
June 26‐June 30: Beginner Opti
July 3‐7: Beginner Opti & Intermediate Opti
July 10‐14: Beginner Opti
July 17‐21: Beginner Opti & Opti Racing
July 24‐28: Beginner Opti & Intermediate Opti
July 31‐August 4: Beginner Opti
August 7‐11: Beginner Opti & Intermediate Opti
August 14‐August 18: Beginner Opti
August 21‐25: Beginner Opti & Intermediate Opti
Beginner & Intermediate Opti: $410.00
Opti Racing: $425.00
Camp is in session from 9:30 a.m.‐4 p.m.. Early drop off is available at 9 a.m. and you may pick up your child as late as 4:30 p.m.
Register at http://www.cycseattle.org/juniors/learntosail/
GIRLS-STEM SAIL & ROBOTIC DRONE PROGRAM
Is your daughter interested in outdoor adventure and science?
Our Saturday STEM Sail & Robotics program with the Center for Wooden Boats (CWB) encourages girls, ages 10-14, to build confidence, curiosity, and a sense of adventure. The program is from Sept 16 – Nov 4, 9:00 am-4:00 pm at CWB. Girls experience hands-on robot design, testing, and building, along with sailing, and exploring the Puget Sound above and below its surface on sailboats and with robots. Campers will come back excited about what they've built learned, and grinning from ear to ear. More info can be found on our Website. Scholarships are available through CWB and FROGPRINTS e!
FROGPRINTS e!
4616 25th Ave, NE #347
Seattle, WA 98105
Phone: 415 448-6091
Online: www.frogprintse.org