MEMORIAL DAY SERVICES
Posted on May 27th, 2018 by Sara
American Legion hosts observances at Ft. Lawton cemetery
By reporter Steven Smalley

To honor those military members who lost their lives in the service of our country, Magnolia American Legion Post 123 invites neighbors to join them Monday at 10am for Memorial Day at Ft. Lawton cemetery.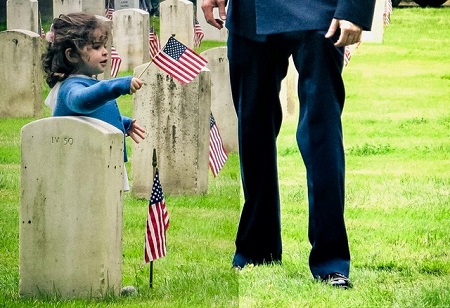 This year the services have a particular focus on remembering the names enshrined on the plaque in front of Blaine School of the military members who made the ultimate sacrifice in the Vietnam conflict. All nine names inscribed on the monument attended Blaine Middle School. 

On the memorial, dedicated in 1971, one noteworthy soldier stands out – 2LT Robert R. Leisy. His story is one of heroism. While leading his men on reconnaissance patrol in Vietnam, he distinguished himself with gallantry and intrepidity by shielding his men from certain death by covering a rocket-propelled grenade with his body absorbing the full impact of the explosion. For this selfless act, Robert Leisy was posthumously bestowed with the nation's highest military award, the Medal of Honor. His is also one of eight names listed on the University of Washington Medal of Honor Memorial. He died December 2, 1969 at 24 years of age.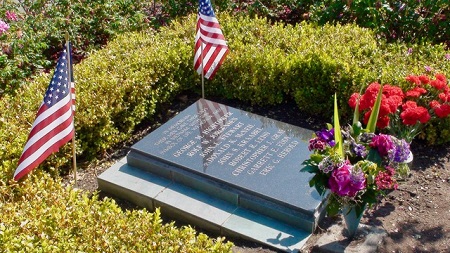 Other honored names on the ground-level monument at Blaine School include, George M. Hightower, Rolf W. Jorgensen, John L. Stewart, Donald K. McNeil, John S. Kraabel, Christopher J. Gray, Garrett E. Eddy, and Eric G. Herold. Heroes all.

Memorial Day is the federal holiday that specifically honors those who gave their lives in service to our nation.

Ceremonies at Ft. Lawton cemetery include remarks from Magnolia's own COL (RET) Sean McCaffrey, a Seattle native and Army veteran of active duty deployments in Iraq and Afghanistan. Colonel McCaffery's distinguished career continues in retirement with a position at the National Training Center in Ft. Irwin, Calif. 

Fort Lawton cemetery is located in Discovery Park. To get there, travel west on Government Way into the park. Continue past the Learning Center and then see the field of white memorials on the right. Some parking is available inside the site. 

Email for more information: post123magnolia@gmail.com
Steve 206-240-4083