Art Walk in the Village this Saturday!
Posted on February 20th, 2018 by Sara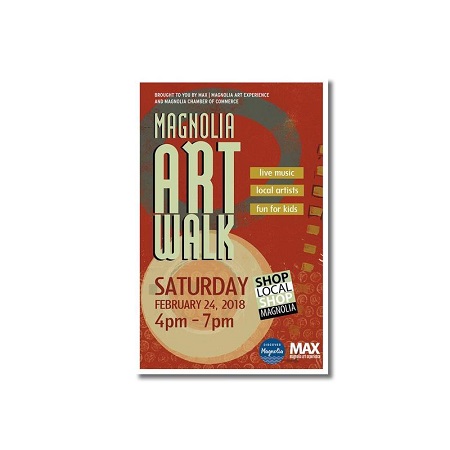 Magnolia Art Experience (MAX) and the Magnolia Chamber of Commerce, have partnered to present the new series of the Magnolia Art Walk. The first Art Walk is Saturday, February 24, from 4– 7pm in the Village.
Merchants in the Village will provide venues for local emerging artists to display their work. Stroll around and chat with artists (who will be hanging out at their stations), stop into Nutty Squirrel Gelato to check out the glassybaby pop up shop and stock up for Spring!
The Magnolia Art Experience (MAX) Narthex Gallery is pleased to present, Tania Gonzalez-Ortega, a Mexican born artist, who grew up living most her life in Mexico, Texas, Arizona, and California. A fine art graduate of UCLA, she actively pursues her art making while she and her husband own and operate Sunny Pine Farm in Twisp, Washington. She is leading an artist lecture and cheese tasting during the Art Walk. The lecture will begin at 4:30 pm.
Start your Art Walk at Narthex Gallery and pick up your map for the Art Walk.