That time I tried the Zombie frappuccino
Posted on October 27th, 2017 by Sara
Before we start, you need to know that this is not a sponsored post or an ad. I write nearly every day at Starbucks, and my kids were obsessed when the Unicorn came out last summer.  So naturally, when they introduced the Zombie, in time for Halloween, I was intrigued.
Did I dare? The kind baristas at our Magnolia store served up the cutest little zombie I've ever seen, complete with berry whipped cream "brains" for me to try.  But would I like it? At first sip, I tasted sour apple.  Then some chocolate/caramel.  I wasn't totally convinced. That's when the whipped cream came in and pulled it all together. Verdict- over the top sugar content, but kind of delicious. My children are going to freak.
Thank you to Jeremy and the awesome baristas in the Village!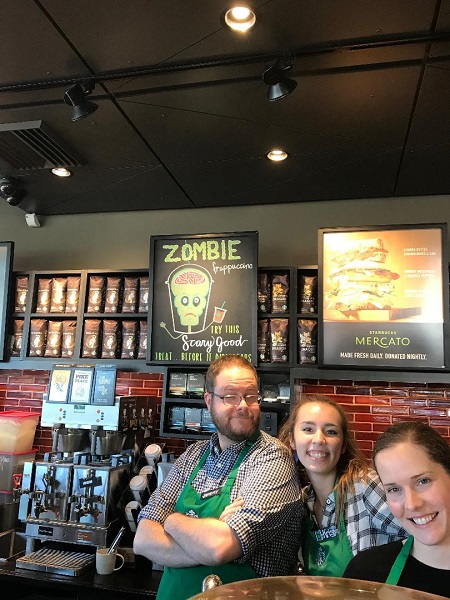 Ready for tricking and treating…