Focus on Magnolia candidate Charlene Strong
Posted on July 27th, 2017 by Sara
Please remember to vote!
Magnolia community member Charlene Strong is a candidate for Seattle City Council Position 8. Many of you have met her in the Village and around the neighborhood, but for those of you who haven't, here she is in her own words:
"Anyone who knows me, knows I am not one to give up or walk away if something appears to be too tough. It's served me well, but does nothing to quiet the restless energy that there is still much more to be done. Serving others is an important part of my make-up.I find my greatest reward is ​when my work provides crucial help to individuals and groups that need it most​. ​ This, if you ask me, is where my greatest strength resides.  Bringing people together and helping parties to see the value in working together for real and lasting solution.
We face significant obstacles in this ever-expanding city. Homelessness, exploding housing costs, traffic, and a regressive and onerous tax structure. All these issues are complex and need a balanced nuanced and pragmatic ​voice and I believe I am that voice. I want to be a city councilperson who can be counted on to always be available to the people of this city, and give their issues the time and attention they deserve.
​With over 25 years in practice management and for the last six years working with my wife who owns a small physical therapy practice in Seattle we have witnessed the ever rising cost of doing business in Seattle. As with many businesses we feel we have no voice at city hall and that needs to change. The jobs that businesses like we own provide good middle class jobs that also support the vibrancy of our cities communities.  Each time a building is torn down to make way for additional housing the business that once occupied that local is left to seek new commercial space and often finds they can no longer to keep a business in Seattle. I would like to see how we can support commercial affordability to keep these businesses a part of our city.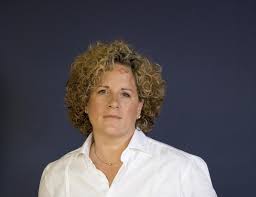 I strongly believe we have a lot of opportunities to make a positive impact ​for ​ALL the citizens of Seattle, helping those who are struggling to participate in all this beautiful city has to offer and work to bring those who are enjoying greater success to the table to show them how their help will ensure a fair and equitable city that everyone can be proud to call home. I would like the opportunity to work on these issues for you and greatly appreciate your considering me as your next Seattle city councilperson, position 8."
Charlene is Chair of the Washington State Human Rights Commission. She is a national speaker regarding civil rights issues in employment, healthcare and equality, and a member of the G​reater Seattle Business Association​. Check out more about her campaign here and here.