By reporter Steven Smalley

A recommendation by the Port of Seattle (POS), in conjunction with the City of Seattle and other community groups, is in process to locate Tent City 5 on Port property adjacent to the eastern side of the Magnolia bridge. Called the "Tsubota Property," at 1601 15th Avenue West, the proposed encampment would be situated on the northwest corner of 15th and the bridge. 

The Port of Seattle Commission takes up the issue at its September 12 meeting. If approved the current tent city, made up of 70 residents, their small structures, and tents will move from its current location behind the Dravus QFC and relocate for up to two years, according to a POS website document.  

A public meeting in Magnolia is scheduled for this Wednesday, September 6 at the Magnolia Community Center at 5:30 p.m. The public can ask questions and make statements, according to a Port representative who spoke with Magnolia Voice.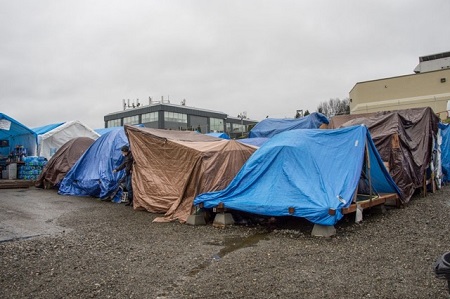 For more information email: homelessness@seattle.gov