See Into the Woods JR at Catharine Blaine
Posted on May 12th, 2017 by Sara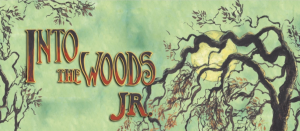 Catharine Blaine K-8 Presents "Into the Woods, JR", a Musical Performance.
Friday, June 2 @ 7:00 pm
Saturday, June 3 @ 7:00 pm
Sunday, June 4 @ 2:00 pm
"Be careful what you wish for as Stephen Sondheim's and James Lapine's cockeyed fairytale comes to life in this adaptation of their groundbreaking, Tony Award-winning musical. Into the Woods JR. features all of your favorite characters – Cinderella, Little Red Riding Hood, Jack (and his beanstalk) and the Witch in this lyrically rich retelling of classic Brothers Grimm fables."
Suggested Donation:  $5 per person or $20 per family.
Proceeds supports the Arts at Blaine.
Catharine Blaine 2550 34th Ave W.